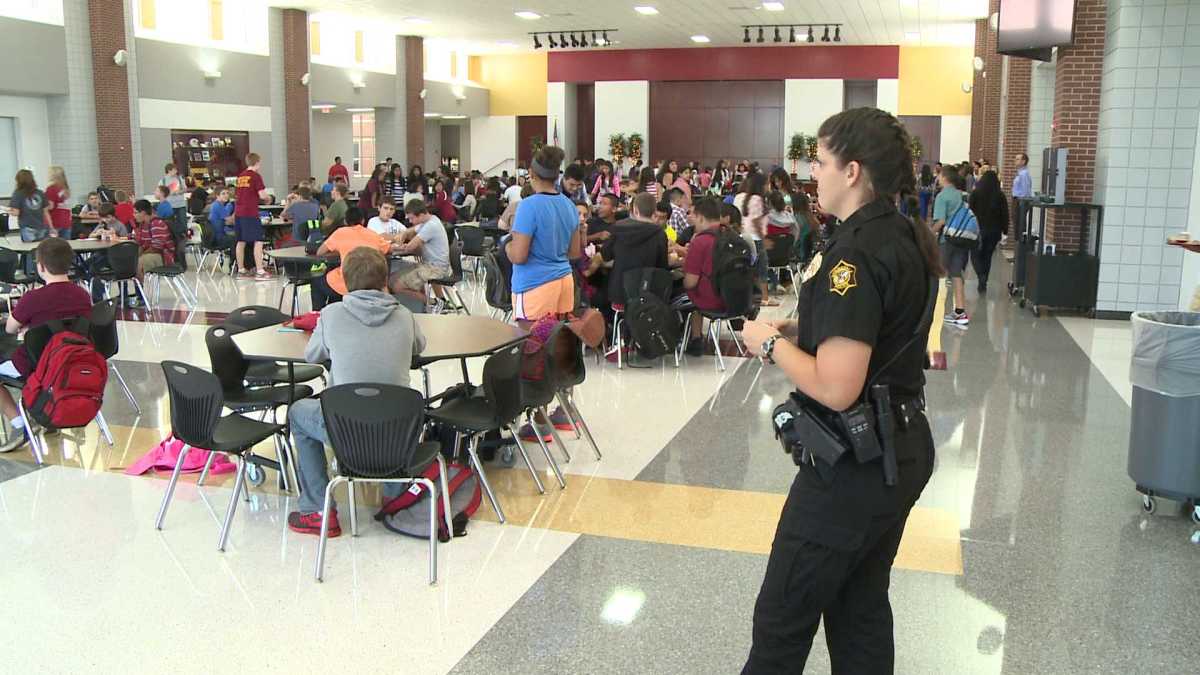 Should school resource officers be implemented?
School shootings, trespassing and theft. These are a few of the many incidents on campus that threaten school safety. According to the School of Education Syracuse University, there are approximately three million index crimes on an American school campus every year. However, according to the National Center for Education, 99.4 percent of public schools in America have a form of safety measures implemented, with 78.2 percent of schools having a locked entrance throughout the school day. This issue over school safety has been a subject of controversy within the Palos Verdes Peninsula Unified School District (PVPUSD), with new methods to further security of its establishments being discussed. It is evident that threats to a school's safety are still prominent. Amidst these debates, a new form of security is being introduced and deliberated in American schools, including those in our district: School Resource Officers (SROs). Despite the application of current security measures, we should implement SROs onto our campus to ensure the safety and security of school campuses. 
According to the National Association of School Resource Officers (NASRO), SROs are community oriented law enforcement officers who work in collaboration with one or more schools to further secure the safety at an educational establishment. Before officially being put on duty, these officers are required to attain 40 hours of training that specializes in school policing. 
According to the NASRO, the implementation of SROs would bring benefits to our campuses to ultimately create a safe learning environment for students, develop resolutions to problems regarding the protection of the faculty and student body and other purposes related to school safety. The successes of SROs is evident in Superintendent of Schools Alex Cherniss's annual Assessment Report for the 2018-2019 school year. In this document, Cherniss states that despite districts undergoing renovations to "close" their open campuses with fences and gates to heighten the monitoring of those who enter and exit the school, there is not substantial evidence to prove the success rate of these measures. Alternatively, Cherniss suggests the placements of SROs on school grounds in the report. According to the document, SROs have been implementing to many campuses across the South Bay, with almost every high school having an SRO available in their learning environment. 
Although the implementation of SROs is still ongoing, it is evident that these officers bring benefits for the school system. According to NASRO, for every dollar invested into this organization, $11.13 come to profit from economic and social values. This dollar amount is created by the prevention of property damage, reduction of 911 calls and other actions that are placed in need when a school's safety is jeopardized. This concludes that there is a direct correlation between the placement of SROs and the security benefits they bring to an educational establishment. 
These SROs may be the answer to further protect our schools, students and faculty. Recent school tragedies like the Stoneman Douglass shooting show how any educational establishment can be affected by such an incident. From the lockdown drills practiced on campus to the explanations from teachers of how to escape the campus in case of an emergency, it is clear that schools nationwide, including those in our district, are aware of the subject of school safety and the issue of its lack thereof. These officers may be the missing link to the enhancement to a safer, more comfortable learning environment.