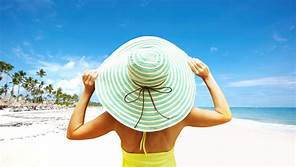 Beauty products: Summer Essentials
With the heat taking over everyone's lives, looking fresh and snatched is essential. Here are some beauty products I personally use to keep my sweaty face looking fresh!
Too Faced Better than Sex Waterproof Mascara
The name itself is already enticing, is it not? I went down to the beach with this bad boy popped on my lashes and I can say that this product did not smudge underwater (I went swimming in the water and it still did not smudge). The mascara also lengthens and curls my straight, asian-born lashes pretty nicely, so this is a definite essential for the summer.
Kat Von D Tattoo Liner
How can any waterproof look fly without some Kat Von D? This eyeliner has been awarded the reader's choice, according to Kat Von D, at the Allure beauty expert 2017. It sure has owned up to that title. This product never fails to draw a smooth, sharp, dark line right where it belongs, and it does not smudge until it is finally met with makeup remover. Personally, I like the brown eyeliner opposed to trooper black because of my monolids.
NYX Professional Makeup Setting Spray - Matte
This product has been a total lifesaver during dance competitions or any activity involving water dripping down my face. On days a little bit on the warmer side, I simply spritz this spray all over my face and it works its magic. This setting spray holds my makeup in place all day and stays matte, which I personally like. Of course, if you prefer the glowing finish the store has a dewy version as well, which I am sure works just as well.