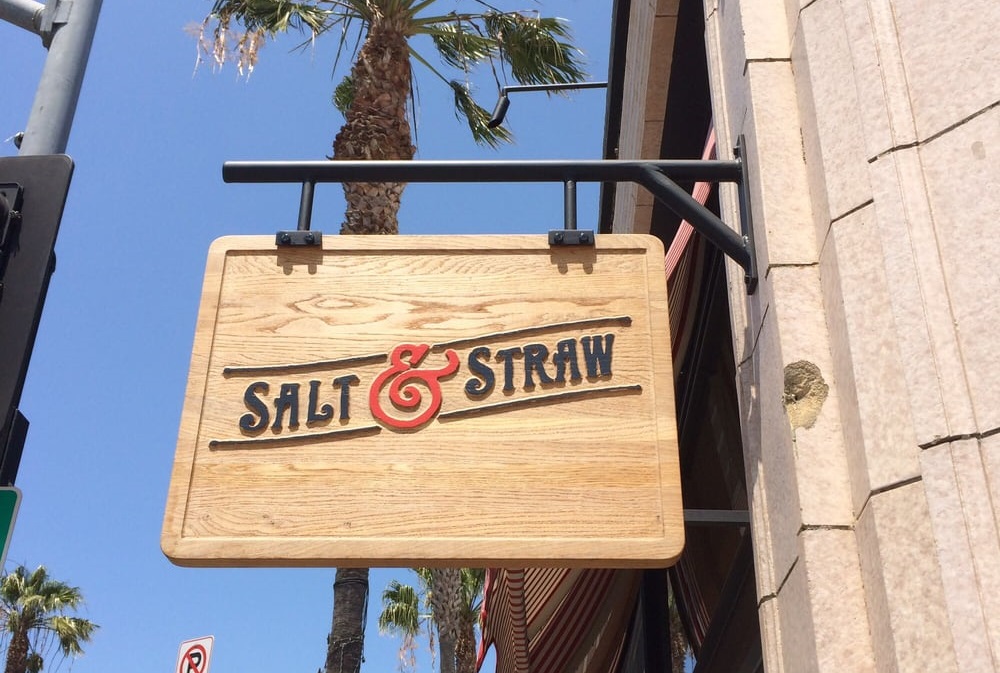 One of LA's sweetest stops – Salt & Straw
Salt & Straw is an ice cream scoop shop residing in locations across America, from Los Angeles to Portland. Its hip atmosphere with a touch of old-fashioned wood decorations embraces the modern urban culture. What have customers coming back, however, is its positively bizarre, delicious flavors that cause many to take a second glance. 
The line in the Venice Beach location begins around the building and continues across a long wall until it finally enters its small shop. Although the line may seem intimidating, customers still wait because of this store's unique flavors. Walking into the shop, you will find basic flavors like caramel ribbon as well as flavors that cause a double-take like "thanksgiving turkey." After your initial confusion wears down, a worker then greets you a smile on their face and a spoon in their hand for your sample request. After trying different flavors, you finally decide on what scoop to choose as well as what container, whether cone or cup, you will eat from. After this long process, you finally lean against the stand-up table provided at the side of the building or walk outside to enjoy your treat. It is in that moment that you realize how worthwhile all of your time was to wait for your scoop.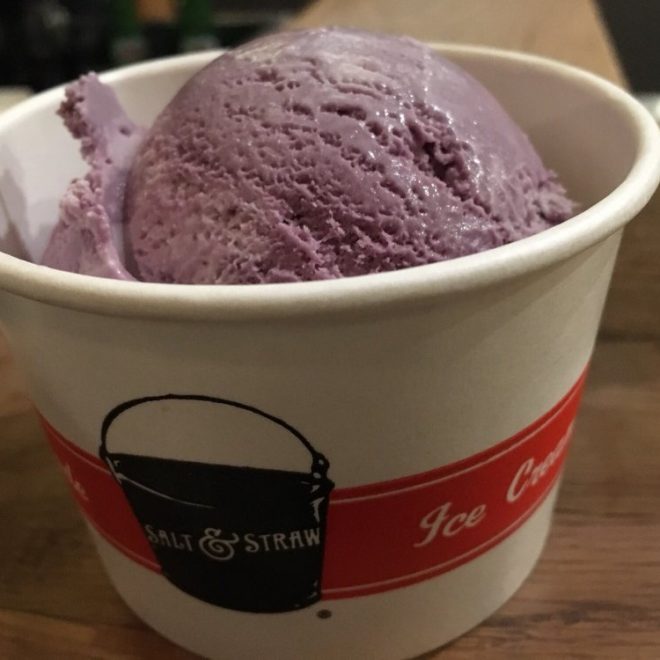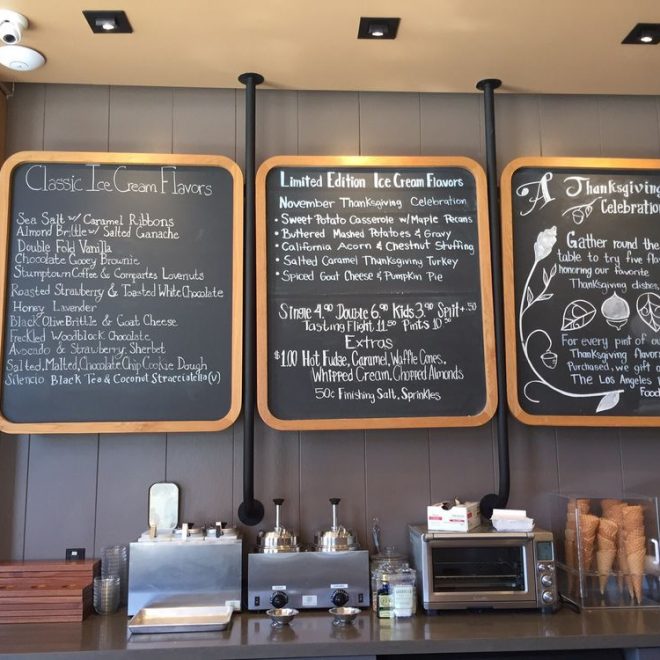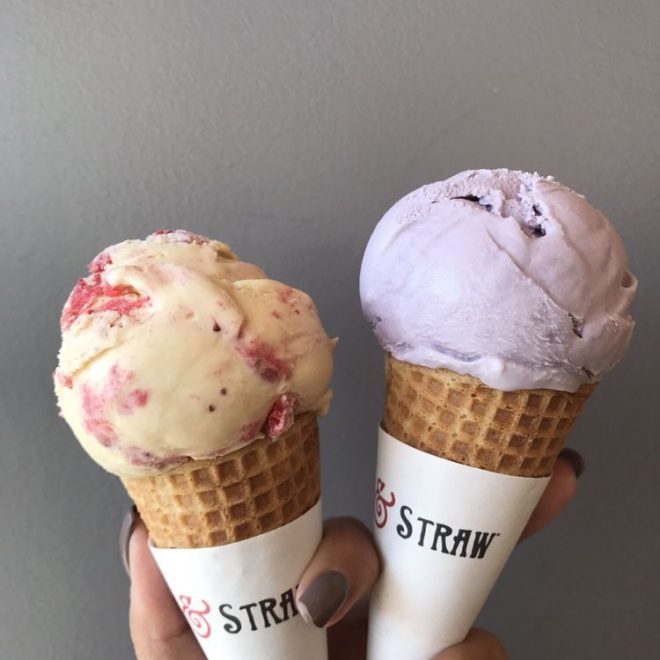 Currently, Salt & Straw is advertising its "Thanksgiving Celebration" flavors that range from "cornbread stuffing" to "pumpkin pie." As odd as these flavors may sound, it surprisingly works. Salty, sweet, and even sour all come together in the structure that works with all of the flavors Salt & Straw advertises. 
This small shop with big dreams has become a standard for many ice cream shops, and its creators, Kim and Tyler, hope to further develop their initially spontaneous idea to spread their love for ice cream. 
Address : 1357 Abbot Kinney Blvd, Los Angeles, CA 90291