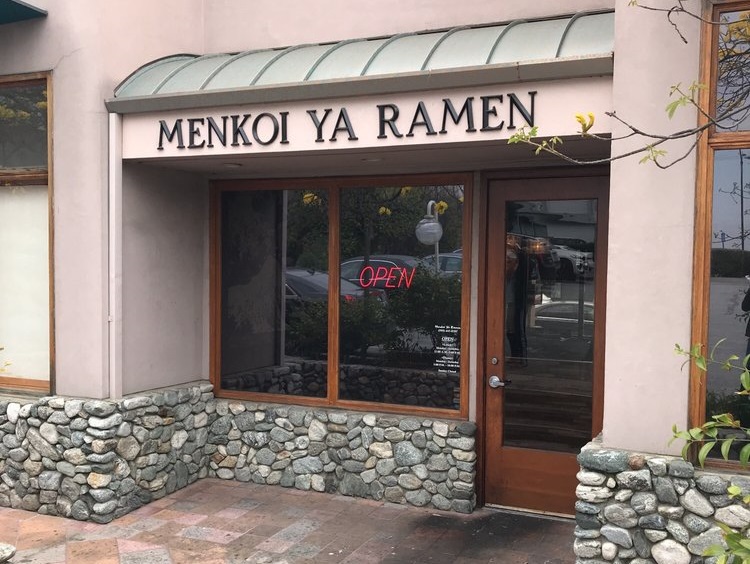 Some college town ramen – Menkoi-Ya Ramen
Finding a ramen shop was the last thing I expected when visiting the Claremont Colleges in California. This quaint shop called Menkoi-Ya Ramen in the 5 C's college town was tucked into one of the many plazas throughout the area. After a morning of college tours, my mom and I wanted to grab a bite to eat and just happened to find this location while driving. When first walking in, I was greeted by a group of young, lively workers who all seemed to be college students. After being guided to a table in the corner, my eyes began skimming over the menu and realized that these ramen bowls seemed like legitimate Japanese dishes. Especially in an area with a predominately caucasian demographic, I was surprised to see dishes that looked similar to ramen back home. 
The ramen my mom and I ordered had a punch of familiarity from ramen back in Japan. Its authentic flavors reminded me of my roots, and that was enough to deem this dish my comfort food. After talking to the chef after the meal, I discovered that the chef was, indeed, Japanese and received culinary education for ramen by a Japanese instructor. 
Menkoi-Ya Ramen was definitely a restaurant to be remembered.